Arthur T. Poulos, Ph.D. - Chemistry & Mathematics
---
Ph.D. and M.S. in Physical Chemistry, Northwestern University. B.S. with distinction in Chemistry and Magna Cum Laude, Duke University. Post-doctoral studies at the University of California-Santa Cruz in photochemistry and spectroscopy. Seven years of experience teaching inorganic
chemistry at Rutgers University.
President of Poulos Technical Services, a research and consulting firm specializing in real-time detection of chemical species in mixed media. Extensive contract research experience conducted for NASA, NSF, USAF, DOE, and EPA, small businesses, and universities.
Danette N. Poulos - Elementary Mathematics & English
---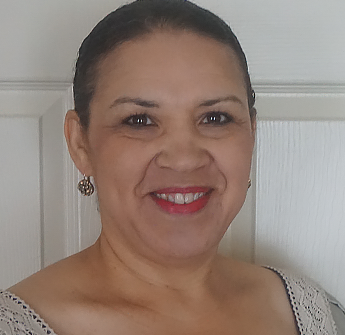 Mrs. Poulos is a co-founder of SciCore Academy and serves as the Vice-Principal. She received a Bachelor of Arts degree from Westminster Choir College.
After working as a product coordinator at Bristol Myers Squibb Company, she served as Vice-President of Poulos Technical Services, a research and consulting company in the field of real-time detection systems.
At SciCore, Mrs. Poulos is responsible for marketing, student discipline and student activities. She also teaches elementary level mathematics and English.
Goska Costello - Pre-K & Kindergarten Reading, Elementary Science
---
Goska Costello is very passionate and deeply cares about quality instruction of science and mathematics. She is a big supporter of hands-on learning experiences. Her science classes are filled with extremely messy, fun, and inspiring projects, demonstrations, and experiments.
She holds a BS degree in chemistry from Jagiellonian University in Krakow, Poland. She gained her teaching experience working alongside Mrs. Poulos during SciCore's Summer Reading Enrichment Programs.
She has years of experience in the business field, being the successful owner of a health food store in Ewing, NJ. Mrs. Costello enjoys being around young children and having a positive impact on their young lives. When not in the classroom, she enjoys reading and spending time outdoors with her two sons.
Kenneth Marvulli - Physical Education
---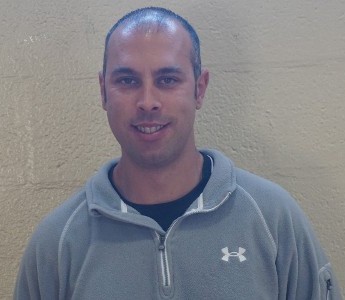 Kenneth Marvulli is the physical education teacher for all grades at SciCore Academy. A helpful and energetic coach, Mr. Marvulli combines the various sports that students play during the season with creative games and exercises to keep the students interested and fit.
Mr. Marvulli also helps out with the SciCore sports club during activity periods on Friday as well as with other school functions such as helping the bus drivers keep track of their boarding students at the beginning and ending of the school day. We are delighted to have Mr. Marvulli join us for the 2016-2017 SciCore school year!
Molly Reynolds Kuribayashi - Art
---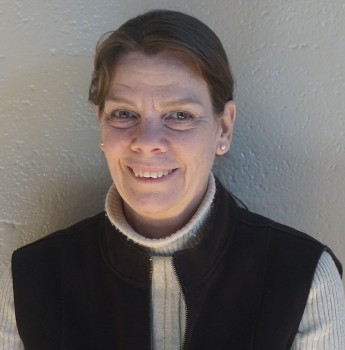 Mrs. Kuribayashi teaches Art for all grades at SciCore. She holds a Master's of Fine Arts from the Art Institute of Chicago and has done graduate work in printmaking and painting. Her bachelor's degree is in French language and literature, with three years undergraduate work in studio art.
Previously, she served as an adjunct professor and Artist-in-Residence at Valparaiso University for Painting and Drawing in Design. In addition to teaching at SciCore Academy, Mrs. Kuribayashi is an instructor of painting and drawing at The Art Studio NY.
She also serves as an investment consultant in the global marketplace, negotiating cross-cultural business between European, American and Japanese government/museums, academic institutions, and libraries.
Christopher Poulos - Admissions and Middle School Humanities
---
Christopher Poulos teaches elementary and middle school humanities courses, which include English, World Geography, and World History. Mr. Poulos graduated from Duke University with a degree in Sociology and a certificate in Markets and Managing.
He now serves as both an administrator and a teacher for the school, directing and advising for decisions on marketing, advertising, and admissions. Mr. Poulos believes in the Socratic Method, teaching students in gathering their own research, and complementing the class textbook with information from various sources to enhance historical knowledge.
In English class, he has the students combine practicing essay writing and reading comprehension in assignments to help them build skills in persuasive writing.
Leo Zaccari - History, Literature, and Debate
---
Leo Zaccari teaches History, Literature, and Debate at SciCore. He has a B.A from Rowan University and an M.A. from Monmouth University. He has taught United States History and World History at Kean University, Georgian Court University, Brookdale Community College, Burlington County College, and Ocean County College.
He is the author of the psychological thrillers Arkhangel, and The Desolate Dreams of Dark Machines, and also a short story featured in Borderlands Press 7. He also spent fourteen years in radio. His classes provide an in depth look into historical events and encourage students to examine history in a way that makes it exciting as well as educational. He believes in supplementing classes with primary source materials to give a deeper understanding of history.
Jingzhe Zhou - Chinese
---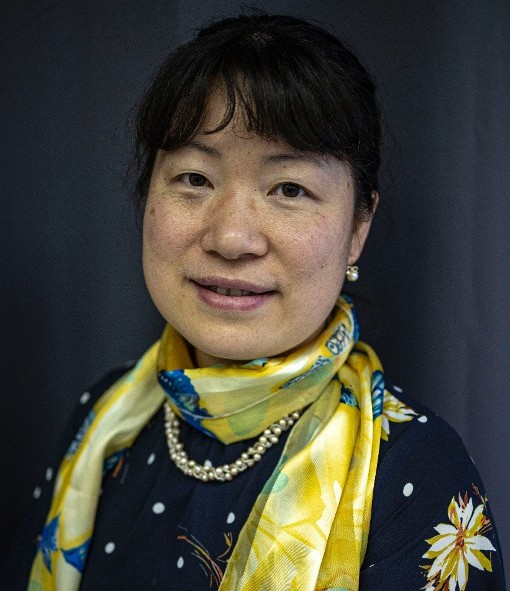 Ms. Zhou teaches Mandarin Chinese to Grade Three through Grade Twelve at SciCore. She holds a bachelor's degree in Elementary Education and Special Education from Temple University, and a master's degree in Education from Lasalle University with a certification of Chinese language instruction. Ms. Zhou has experience teaching Chinese to both native speakers and non-native speakers.
She engages her students in learning the Chinese language and culture with research-based pedagogy in foreign language acquisition. She is passionate about her teaching, and she is committed to bring to her students a meaningful and positive learning experience.
Mrs. Sindhu Mundayat - Chess
---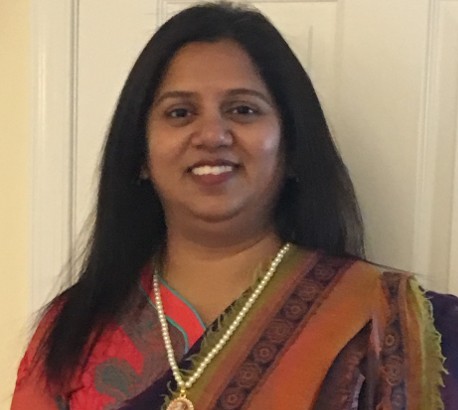 Mrs. Mundayat is a pharmacy graduate from India who completed her Modular Access to Higher Education degree from Kent and Canterbury University in the UK. She has been teaching for the last ten years and believes it has been a great opportunity to share what she knows and see them succeed.
She teaches chess in a fun and interactive way, allowing for the children to enjoy learning the multi-faceted and mind-expanding game of chess.
Patty Niro - Administrative Assistant
---
Patty Niro graduated with a Bachelor of Science in Public Health from West Chester University. She has over 17 years experience in the Hazardous Waste Industry as a Corporate Trainer for Veolia Environmental Services. She was responsible for curriculum development that met Local, State and Federal law as it pertained to the Environmental Industry.
In addition to presenting 40-Hour OSHA HAZMAT certification training, she was responsible for the standardization of teaching methods throughout the organization. After taking a break from her career to raise her family, Patty was excited to return to the workforce and found a perfect fit at SciCore Academy.

She enjoys being around children having coached girl's soccer for over 10 years. When Patty is not at work, she enjoys spending time with her husband and 3 children.
Ingrid Mirei - Pre-K, Kindergarten, and Music
---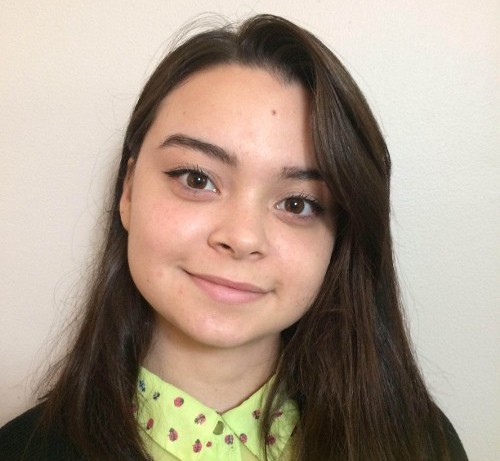 Ingrid Mirei teaches Pre-K and Kindergarten. She graduated with majors in Italian and French literature, with a focus on 17th and 18th century theater, and minors in Art History and Japanese. In addition to teaching at SciCore, Ingrid had been pursuing a career in art museum and art business by working at various galleries such as Japan Society Gallery, Center for Italian Modern Art and the Peggy Guggenheim Collection.
Ingrid comes from a line of teachers, with her mother and her grandmother being teachers before her. Ingrid loves working with children and believes that there is no limit to Pre-K and Kindergarten learning ability when fun, exciting tools and projects are used to engage and encourage students.
Milana Grigoriev - Spanish and Vocabulary
---
I grew up reading, writing, and speaking Russian with my family. While I was immersed in the culture and food growing up, I decided that I wanted to pursue a third language. As a senior in high school, I went on a mission trip to Ukraine where I was an interpreter at a camp designated for orphans.
After singing happy birthday and seeing the tears of joy from an orphan girl who never had a birthday celebration, I knew that I wanted to work in a field that involved making people feel special. Therefore, in 2014, I graduated from Wilkes University with a B.A in Spanish Education.
I have been teaching languages for six years ever since. My students this year will be learning grammar, pronunciation, culture, and vocabulary with methods that apply to all types of learners. I am looking forward to beginning my seventh year of teaching at SciCore Academy.
Dr. Andrew Alaniz - High School Math
---
Dr. Alaniz holds a Ph.D. in Mathematics from the Louisiana State University along with an M.S. in Mathematics and a B.S. in Political Science from the University of Texas Pan American. His research interests lie in the intersection of geometry and arithmetic via the Langlands Program, to which he has contributed pioneering work in the study of wild ramification.
Along with pure mathematics, Dr. Alaniz has also published work in Mathematics Education, dealing with the dynamics of math clubs and math circles in middle schools and high schools. He is also CEO and co-founder of CleverSolve LLC, a software development firm specializing in mobile technologies.
Dr. Alaniz strives to instill his passion for math and technology into all his students to better serve them in their future academic endeavors.
Dr. Clay Hunt - Calculus and Physics
---
Dr. Hunt holds a Ph.D. in mechanical engineering from Montana State University. Dr. Hunt's academic interests lie in mathematical modeling, where he has contributed to the understanding of the degradation of solid oxide fuel cell performance, the stabilization of solid oxide fuel cell microstructures, and magnetic response of novel materials. The application of physical laws and mathematical relationships in a programming environment unites Dr. Hunt's efforts. His goal in teaching is to demonstrate and share this understanding with his students so that they have the tools to solve the novel problems of their generation.