Arthur T. Poulos, Ph.D. - Chemistry & Mathematics
---
Ph.D. and M.S. in Physical Chemistry, Northwestern University. B.S. with distinction in Chemistry and Magna Cum Laude, Duke University. Post-doctoral studies at the University of California-Santa Cruz in photochemistry and spectroscopy. Seven years of experience teaching inorganic chemistry at Rutgers University.
President of Optomechanical Enterprises, a research and consulting firm specializing in real-time detection of chemical species in mixed media. Extensive contract research experience conducted for NASA, NSF, USAF, DOE, and EPA, small businesses, and universities.
Danette N. Poulos - Elementary Mathematics & English
---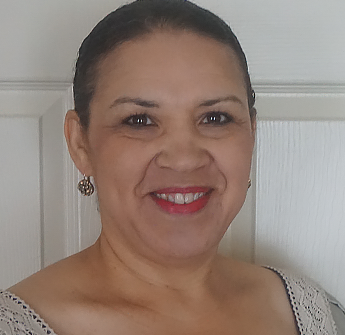 Mrs. Poulos is a co-founder of SciCore Academy and serves as the Vice-Principal. She received a Bachelor of Arts degree from Westminster Choir College.
After working as a product coordinator at Bristol Myers Squibb Company, she served as Vice-President of Poulos Technical Services, a research and consulting company in the field of real-time detection systems.
At SciCore, Mrs. Poulos is responsible for marketing, student discipline, and student activities. She also teaches elementary-level mathematics and English.
Goska Costello - Pre-K & Kindergarten Reading, Elementary Science
---
Goska Costello is very passionate and deeply cares about quality instruction in science and mathematics. She is a big supporter of hands-on learning experiences. Her science classes are filled with extremely messy, fun, and inspiring projects, demonstrations, and experiments.
She holds a BS degree in chemistry from Jagiellonian University in Krakow, Poland. She gained her teaching experience working alongside Mrs. Poulos during SciCore's Summer Reading Enrichment Programs.
She has years of experience in the business field, being the successful owner of a health food store in Ewing, NJ. Mrs. Costello enjoys being around young children and having a positive impact on their young lives. When not in the classroom, she enjoys reading and spending time outdoors with her two sons.
Christopher Poulos - Admissions and Middle School Humanities
---
Christopher Poulos teaches elementary and middle school humanities courses, which include English, World Geography, and World History. Mr. Poulos graduated from Duke University with a degree in Sociology and a certificate in Markets and Managing.
He now serves as both an administrator and a teacher for the school, directing and advising for decisions on marketing, advertising, and admissions. Mr. Poulos believes in the Socratic Method, teaching students to gather their own research and complementing the class textbook with information from various sources to enhance historical knowledge.
In English class, he has the students combine practicing essay writing and reading comprehension in assignments to help them build skills in persuasive writing.
Jingzhe Zhou - Chinese
---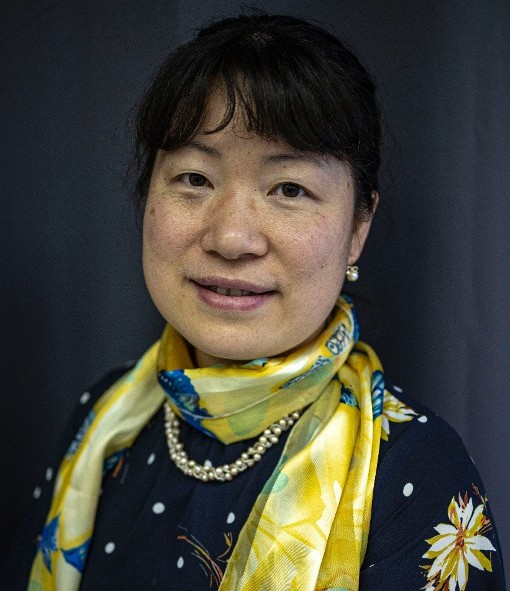 Ms. Zhou teaches Mandarin Chinese to Grade Three through Grade Twelve at SciCore. She holds a bachelor's degree in Elementary Education and Special Education from Temple University and a master's degree in Education from Lasalle University with a certification in Chinese language instruction. Ms. Zhou has experience teaching Chinese to both native speakers and non-native speakers.
She engages her students in learning the Chinese language and culture with research-based pedagogy in foreign language acquisition. She is passionate about her teaching, and she is committed to bring to her students a meaningful and positive learning experience.
Mrs. Sindhu Mundayat - Chess
---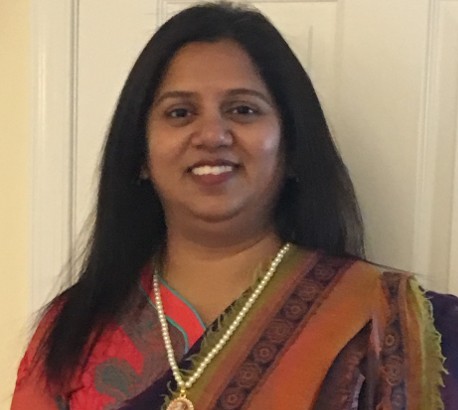 Mrs. Mundayat is a pharmacy graduate from India who completed her Modular Access to Higher Education degree from Kent and Canterbury University in the UK. She has been teaching for the last ten years and believes it has been a great opportunity to share what she knows and see them succeed.
She teaches chess in a fun and interactive way, allowing the children to enjoy learning the multi-faceted and mind-expanding game of chess.
Jaroslaw Radzimierski - Physical Education Teacher
---
Jaroslaw Radzimierski, the founder of Viva Ballroom Dance Fitness Studio, is an award-winning ballroom dance professional, choreographer, and independent dance coach based in Lawrenceville, New Jersey. With an internationally recognized history in teaching, judging, and competing in International Style Standard ballroom dancing and a career that saw him reach the finals of many major U.S. competitions in the Professional Rising Star Standard division, Jaroslaw is now well known as a world-class dance instructor and DVIDA adjudicator specialized in International Style Standard, Latin, American Smooth and American Rhythm styles. He is also the main coach of Penn State University's Competitive Ballroom Team. As a teacher, Jaroslaw's prestigious international experience as a competitive dancer — combined with his kind personality and warm sense of humor — makes him a patient, experienced, knowledgeable and empathetic mentor. His student-centric approach to guiding dancers at all levels is underpinned by his remarkable gift for sharing his love of dance and inspiring students to reach their full potential as dancers and beyond, meanwhile motivating and coaching them for wider life success.
Denise Stearns - Art Teacher
---
Mrs. Stearns is a Graduate of DuCret School of the Arts with extensive fine arts education. Having studied under a world-renown portrait artist, she acquired both the artistic skill and business sense to exhibit work in Sportsman Galleries with watercolors of antique fishing lures and equipment. She enjoyed a career in Graphic Design, working in the layout, creation, and production of printed material. Her teaching career began with an art program devoted to a central Jersey Homeschooling Association, which led to a request to teach at Metuchen Christian Academy. She taught grades 4 through 8 for 7 years while also teaching at Perth Amboy Assumption Catholic School grade Pre-K thru 8. Over the last year, Mr. Stearns has worked as a lead Pre-K teacher in East Brunswick. The arts provide a child with challenges and the ability to convey problem-solving skills.
It is my pleasure to provide the best artistic experience that compels a student to exceed through expression and build confidence in all that they do at SciCore. Mrs. Stearns is married, with two adult sons. She has also devoted much of her musical skills to singing in worship teams, playing piano, and working with Youth.
Tanny Salinas - Spanish
---
Mrs. Salinas has been teaching English to pre-K to college-age Spanish-speaking students for more than six years. She also has much experience writing as a health and sports journalist for various publications. Mrs. Salinas uses various techniques to engage the students by getting to know their own culture and comparing it to Latin culture, as well as integrating Latin cultural and geographical information into the lessons.
Jason Lucas - Security
---
Mr. Jason Lucas is SciCore Academy's security officer. He is responsible for building security, student check-in and attendance, drop-off and pick-up security, school phone communication, and visitor access. Mr. Lucas holds a bachelor's degree in Criminal Justice from Kean University and an associate's degree in Criminal Justice from Ocean County College. He holds an NJ SORA Guard Certification and is highly experienced in industrial and retail security, employee and client conflict resolution, loss prevention, and CCTV. He is certified in CPR/AED/First-Aid/ASP/OCAT/PATH. Mr. Lucas brings to SciCore a professional background that will help ensure the continued safety of students and staff at 156 Maxwell Ave. He is a native of Hightstown, NJ, and attended Hightstown High School.
Monika Swarnkar - Programing
---
Mrs. Swarnkar is a highly motivated, organized, and achieved individual with seven years of work experience which includes teaching students from grade school to college level. She received a bachelor of technology in computer Science at Rajasthan Technical University in Kota, India and a post-graduate diploma in business administration at the Symbiosis Center for Distance Learning. She is also a professional henna artist and has received a level one certificate in Mulesoft software as well as a certificate officiating her as a professional scrum master. Throughout her years in the field, she has taught and coached children and young adults in programming at the academic and competitive level. Teaching is her passion and she tries to break down complex programming topics in small part with the agile methodology teaching technique.
Shripad Kulkarni - Mathematics and Physics
---
Shripad Kulkarni holds a master's degree in physics from CUNY and UCF. He has fifteen years of experience in the field on Nanoscience and Nanotechnology with ten publications. He has worked in several reputed universities, institutes and national labs. His main area of interest is semiconductor physics for optoelectronic devices. Along with research, he aims teaching the difficult courses with a fun, hands-on, and personable style. At SciCore, he teaches mathematics courses such as Algebra 1 , Algebra 2 and Calculus.